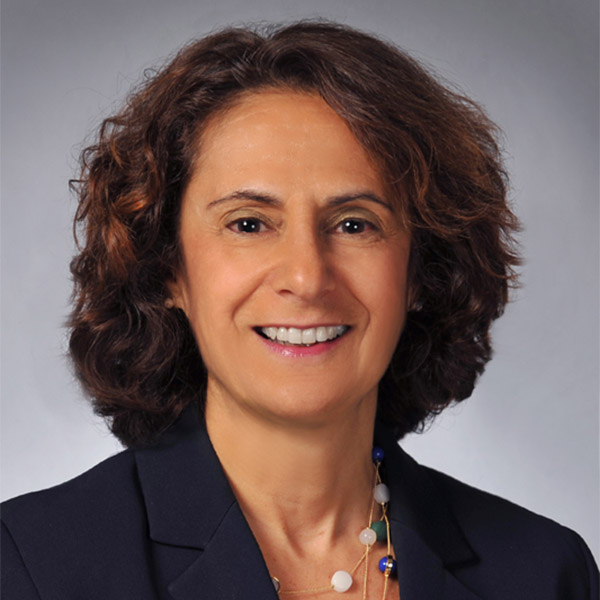 Charla Bizios Stevens
Director, Litigation Department
900 Elm Street
10th Floor
Manchester, NH 03101
Charla practices in the firm's Employment Law Practice Group, Education Law and Health Care Practice Groups. She has extensive background addressing litigated and non-litigated employment issues such as discrimination, harassment, employee classification and wage and hour claims. She assists employers in responding to labor audits, preparing personnel policies and minimizing risk in the hiring, discipline and termination of employees. She conducts management and anti-harassment training and works with employers to maintain legal compliance in a cost-efficient and effective way.
Charla has served as the lead external investigator on a number of significant matters for private employers, independent schools and colleges and universities.  She also trains individuals on how to conduct effective internal investigations into issues ranging from workplace complaints to education on sexual misconduct.
Charla regularly advises independent schools regarding crisis and risk management.  She writes handbooks and policies related to student and adult issues ranging from bullying, hazing, harassment and discrimination and conducts student safety reviews for independent schools.  Charla frequently presents to human resources and education organizations such as National Business Officers Association (NBOA) and Independent School Association of Northern New England.
She also has a diverse health care practice representing physician practice groups, health centers, mental health practitioners and ancillary providers regarding compliance, licensing, discipline and other issues.  Charla serves as Vice Chair Human Resources, Health Care, and Workforce Development Committee for the Business and Industry Association of New Hampshire (BIA).
Her litigation background includes practice in the state and federal courts and before numerous state and federal administrative agencies such as the State and Federal Departments of Labor, the New Hampshire Commission for Human Rights, the Massachusetts Commission Against Discrimination and the Equal Employment Opportunity Commission.
Charla received her J.D., cum laude, from Boston College Law School and her B.A., cum laude, from Merrimack College.
Labor & Employment Law
Education and Independent Schools
Healthcare Law
New Hampshire
Massachusetts
United States District Court of New Hampshire and
United States District Court of Massachusetts
First Circuit Court of Appeals
Business and Industry Association of New Hampshire ("BIA"), Vice-Chair Human Resources, Health Care, and Workforce Development Committee
Southern New Hampshire Health System, Board of Trustees
Granite United Way, Board of Directors
Families in Transition / New Horizons for New Hampshire, Co-Chair of the Board of Directors
New Hampshire Personnel Appeals Board, Chair
Greater Manchester Chamber of Commerce Government Affair Committee, Member
Greater Nashua Human Resources Association, Member
Greater Merrimack Valley Human Resource Association, Member
Northeast Human Resource Association, Member
Manchester Bar Association, Member
Merrimack Valley YMCA, Compensation Committee
American Bar Association, Member Section of Litigation (Co-Director Division II, Women Advocate, and Employment and Labor Relations  Committees), Section of Labor and Employment
New Hampshire Bar Association, Member Labor and Employment and Health Law Sections
Boston Bar Association, Member, Public Service Oversight Committee
New Hampshire Legislature Task Force on Work and Family
New Hampshire Women's Bar Association, Member
ProVisors, Andover Chapter
Manchester Area Human Resource Association (MAHRA)
NH Business Review – 2020 Business Excellence Award winner
Jack B. Middleton Pro Bono Legal Services Award, 2008
Business and Industry Association of New Hampshire, Above and Beyond Award, 2012
Granite State HR Conference, HR Hero, 2015
Podcasts:
Interviews:
Webinar Replay:
Additional Contributions: