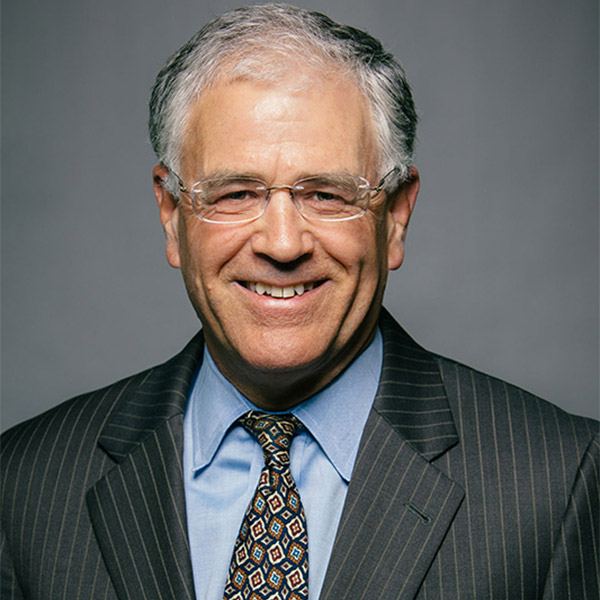 Ralph F. Holmes
Director, Litigation Department
900 Elm Street
10th Floor
Manchester, NH 03101
Ralph has developed one of the region's leading probate litigation practices and recovered multiple Probate Court seven-figure verdicts.  He handles will and trust contests, fiduciary accounting claims, guardianships and conservatorships, and other cases.  Reflecting their confidence in his abilities, lawyers within and outside the firm entrust their clients to Ralph when they need aggressive, responsive litigation representation. Mindful of the costs of litigation, Ralph delivers aggressive representation efficiently and strategically with careful attention to planning and budgeting.
Ralph received his J.D. from Boston College Law School (1984) and a B.A. from Lafayette College (1980).
Probate Litigation
Business Litigation
Medical Malpractice
Significant Verdicts and Appeals
$3.4 million verdict in Trimble v. Bolduc, a fiduciary duty case against trustee and related entities
$2.8 million verdict in Whittemore v. Hersey, a fiduciary duty case against trustee and attorney-in-fact
$6 million verdict in Loconti v. Loconti (in concert with counsel representing another claimant) to compel settlor's contractual obligation to fund trust for benefit of claimants
Successfully defended fiduciary duty claims against Trustee relative to management and sale of manufactured housing park in Tay v. Grondin
Successfully challenged will and trust due to incapacity and undue influence in In re Estate of Frederick W. Whittemore (affirmed on appeal)
Successfully obtained contested trust reformation against plain meaning in Preuninger v. Youschak
Successfully defended fiduciary duty claims against attorney-in-fact inTherrien v. Therrien
Successfully defended trustee removal action in In re Trust of Gordon F. York
Successfully defended challenge to will on capacity and undue influence grounds in Betjemann v. Betjemann
Successfully defended challenge to trust on lack of consent and other grounds Belisle v. Belisle
Successfully enforced pre-nuptial agreement in In re Hollett Estate, reversed on appeal, 150 N.H. 39, 834 A.2d 348 (2003)
Successfully defended spendthrift trust on appeal in Scheffel v. Krueger, 146 N.H. 669, 782 A.2d 410 (2001)
Ralph is a frequent contributor to ProbateTrial.com – a resource for attorneys and the general public that offers commentary on practical and legal issues, including will and trust challenges, elder exploitation, and guardianships. In addition, the website includes a bank of sample pleadings as a resource for attorneys.
Fellow of the American College of Trust & Estate Counsel (ACTEC)
Federal Courts in New Hampshire and Massachusetts
State Courts in New Hampshire and Massachusetts
New Hampshire Estate Planning Council, Member
ACTEC, Member
Manchester Bar Association, Member
New Hampshire Bar Association, Trusts & Estates Section, Member

President of the New Hampshire Association for Justice

Legal counsel to the Greater Manchester Chamber

President of the Moore Disabilities Foundation.
Best Lawyers in America (Commercial Litigation, Litigation – Trusts and Estates, Medical Malpractice Law – Plaintiffs, Personal Injury Litigation – Plaintiffs), 2005 – present
Lawyer of the Year, Best Lawyers in America (Litigation – Trusts & Estates), 2020 and 2024
Fellow, New Hampshire Bar Foundation