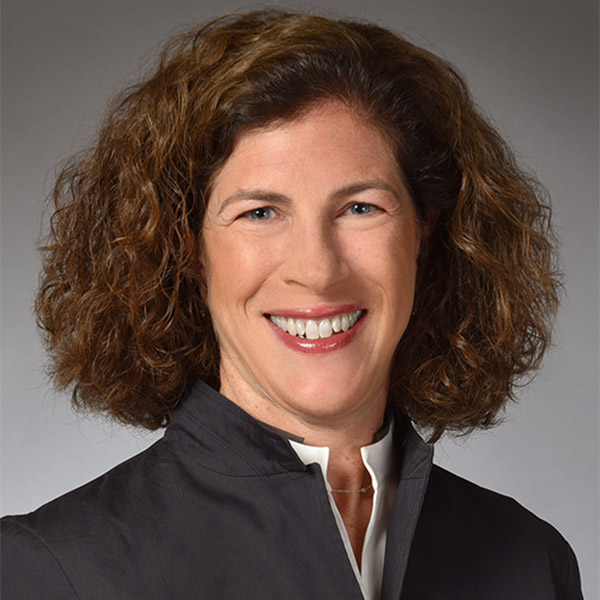 Susan E. Schorr
Of Counsel, Litigation Department and Vice Chair, Education Law Practice Group
45 School Street
2nd Floor
Boston, MA 02108
Susan focuses her practice on education and employment, helping clients with general risk management, real-time problem solving, and crisis management. Grounded in thorough legal analysis, she offers practical advice and responsiveness. With a background as a social worker, public administrator, and a trustee of non-profit organizations herself, Susan approaches client challenges with an ability to integrate a variety of problem-solving frameworks, helping clients to arrive at practical solutions.
In the independent school context, Susan works with clients across the United States and internationally, and is particularly experienced in counseling senior leaders on parent, child and institutional relationships and conflicts, managing and conducting investigations in response to reports of sexual and other serious misconduct, and updating the policies, enrollment and employment agreements, trip and medical waivers, and other forms required to manage the daily life at boarding and day schools. Susan is a regular on the webinar and training circuit, both for individual clients and at regional and national conferences.
For all types of employers, Susan helps manage employment relationships, with a particular focus on addressing discrimination claims and other issues involving interpersonal conflicts. She drafts and negotiates employment contracts during the hiring process, and counsels clients on accommodations, employee discipline, and the termination process. She also manages and conducts workplace investigations in collaboration with human resource departments and in-house counsel.
Prior to joining McLane Middleton, Susan was Of Counsel at Tennant Lubell, where her practice also focused on challenges centered in the student/parent/client institutional space. She helped to grow the independent school education practice at Schwartz Hannum PC. As part of the in-house legal team at Boston Children's Hospital, Susan advised clinical staff on a variety of patient care issues on a real-time basis, in addition to supporting counsel handling malpractice and employment litigation. Before moving back to her home town of Boston in 2010, Susan handled a range of civil litigation and administrative law matters while in private practice at Curtis Thaxter LLC in Portland and served as a law clerk for the Maine Superior Court.
Susan received her B.A. in English from Yale University, MSW from Columbia University School of Social Work, MPA from Columbia University School of International and Public Affairs and her J.D. from Boston College Law School.
Massachusetts
New Hampshire
Maine
Boston Bar Association, Member
Maine State Bar Association, Member
New Hampshire Bar Association, Member
Beth Israel Deaconess Medical Center, Trustee Advisory Board and Patient Advisor Rounder
Yale Club of Boston, Secretary, Board of Trustees
YaleWomen, Boston Chapter Organizing Committee
Atelier 505 Condominium Trust, Trustee
Fellow in Medical Ethics, Harvard Medical School, Department of Global Health and Social Medicine (2011-2012)
Journal of Law & Social Justice (formerly Third World Law Journal), Senior Articles Editor, Boston College Law School (2004-2005)
Employment Law Business Guide
Student Handbooks: Essential Updates for the New School Year (webinar for McLane Middleton, 5/4/22)
Offer Letters and Contracts: Considerations for Independent Schools During the Hiring Season (webinar for McLane Middleton, 2/17/22)
Enrollment Contracts in a Post-COVID World (webinar for McLane Middleton, 11/18/21)
Reframing Sexual Harassment and Misconduct Policies Before and After Title IX (TABS Annual Conference, 11/11/21)
2021 Independent School Legal Update (webinar for McLane Middleton, 10/28/21)
Model Practices in Documentation (webinar for Global Education Benchmark Group's Virtual Summit on Reimagining Travel Programs, 10/6/21)
Reporting Student Discipline (webinar for The Pennsylvania Association of Independent Schools, 9/28/2021)
Moving Towards Mandates?  The Latest Thoughts on COVID Vaccination for Employers (webinar for McLane Middleton, 8/5/2021)
Students and the COVID-19 Vaccine (webinar for McLane Middleton, 6/16/2021)
COVID-19 Vaccination Requirements (webinar for Fred C Church, 6/8/2021)
Tuition Refund Requests Due to Distance Learning (webinar for AISNE, 4/8/2021)
The Current State of Title IX – and How a Biden Administration Might Change Things (webinar for Massachusetts Lawyers Weekly, 4/6/2021)
Employers and COVID-19 Vaccinations (webinar for MA Society of CPAs, 3/31/2021)
Employers and COVID-19 Vaccinations (webinar for McLane Middleton, 2/24/2021)
COVID-19 Vaccine Rollout: Practical Recommendations for Independent Schools (webinar for National Association of Independent Schools, 1/19/2021)
The Vaccine is Here: Practical Recommendations for Schools (webinar for Association of Independent Schools in New England, 12/18/2020)
Legal Considerations for Safely Reopening Schools in the Age of the COVID-19 Pandemic (webinar for American Association for the Advancement of International Education, 6/8/2020)
Independent Schools' Top Ten Pay Practice Mistakes (presentation at NBOA's 2020 Annual Conference, 2/24/2020)
Marijuana in the Workplace (presentation at 2019 MA Employment Law Update, 10/17/2019)
What's In Your Handbook? Drafting Policies Which Focus on Workplace Diversity, Inclusion and Safety (presentation for Greater Manchester Chamber, 10/3/2019)
It's Legal, Now What? Marijuana in Massachusetts and Impacts on Employers and Independent Schools (presentation at Massachusetts Lawyers Weekly Cannabis Conference, 9/12/2019)
Legal and Boundary Issues (presentation at TABS Summer Residential Life Academy, 7/24/2019)
The Future of Small, Private Colleges (seminar for McLane Middleton, 6/6/2019)
What's In Your Strategy?  Health, Safety, and Security to Minimize Legal Exposure During Student Travel (presentation at Global Education Benchmarking Group Annual Conference, 4/6/2019)
It's Legal, Now What? Marijuana in Massachusetts and Impacts on Employers and Independent Schools (webinar for McLane Middleton, 3/13/2019)
What to Keep Where: Personnel Records and Risk Management (presentation at NBOA Annual Conference, 3/4/2019)
Call Me By My Name: Gender Identity and Evolving Dynamics on Campus (presentation at TABS Annual Conference, 11/30/2018)
Oh the Places We Will Go! Managing Off Campus Activities (presentation at McLane Middleton, 9/25/2018)
Maintaining Healthy Residential Living Communities: Stay on Track and Avoid the Pitfalls (presentation at TABS Summer Residential Life Academy, 7/25/2018)
Independent Schools and the Evolving Standard of Care (presentation at NBOA Business Officer Institute, 6/20/2018)
Things You May Not Have Thought of When Evaluating Host Families (presentation at TABS/NAIS Global Symposium, 4/16/2018)
East Meets West: Local and National Legal Trends to Follow or Avoid (presentation at NAIS Annual Conference, 3/8/2018)
Is the Grass Really Greener? The Evolving Landscape of Employment and Enrollment Contracts (presentation at NBOA Now, 11/15/2017 and NBOA webinar, 1/11/2018)
2021 Employment Law Guide, Associated Industries of Massachusetts
Download PDF
2020 Employment Law Guide, Associated Industries of Massachusetts
Download PDF
Boston Magazine's Top Lawyers of 2021 (Employment)
Award for Excellence in Clinical Practice, Metropolitan Chapter of the New York State Society for Clinical Social Work (1998)