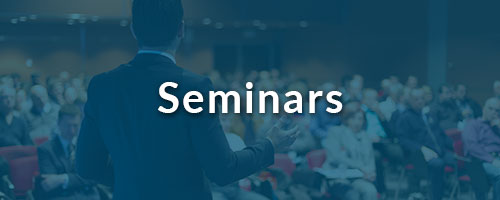 Affordable Housing Development: How It Happens (or not), Where It Happens (or not), Who Needs It, and Why It Matters to Business & Community
Date: August 18, 2022 Time: 7:30 am - 9:00 am
Program
Cost: This event is being offered as a free education session.
Location
300 TradeCenter, Suite 7600




Woburn

,

MA

01801

The housing crisis in Massachusetts is impacting the economy, families, the elderly, individuals, small and large businesses alike. The Baker Administration has made housing a top priority for the state, seeking to create more than 100,000 housing units over the next 5 years. This will require the participation of all cities and towns in the Commonwealth.
Join Andrew DeFranza from Harborlight and Laura Shufelt from the Massachusetts Housing Partnership, two industry experts, for a lively and informative discussion on the current housing crisis, how we got here, how it can be addressed, and why we should.
Harborlight is a Massachusetts certified Community Development Corporation which develops, manages, and advocates for quality, service-enriched, affordable homes for elders, families, disabled individuals, essential workers, and those who have experienced homelessness. Harborlight's mission is to create and maintain properties that are affordable and inclusive, doing so collaboratively with communities to cultivate just, equitable and sustainable housing opportunities.
The Massachusetts Housing Partnership is a statewide public nonprofit affordable housing organization that works in concert with the Governor and the state Department of Housing and Community Development (DHCD) to help increase the supply of affordable housing in Massachusetts.
Program
Registration/Networking: 7:30 a.m.
Program: 8:00 to 9:00 a.m.
Cost
This event is being offered as a free education session.
Location
McLane Middleton's Woburn Office
300 TradeCenter, Suite 7600
Woburn, MA 01801
Speakers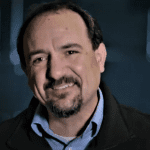 Andrew DeFranza
Executive Director, Harborlight Community Partners
Andrew DeFranza is the Executive Director of Harborlight Community Partners since 2007. Andrew describes himself as a "short, working class, Italian guy from New Jersey with an accidental white-collar education." It was in New Jersey, while working the second shift in an Atlantic City men's homeless shelter, that he witnessed the very real, pressing issues related to homelessness and its harsh challenges. Andrew boldly addresses in public forums the barriers to housing creation, racial equity and access, and actively engages in dialogues with communities to address housing needs and goals.
Laura Shufelt
Director of Community Assistance, Massachusetts Housing Partnership
Laura Shufelt came to the Massachusetts Housing Partnership in 2011 after working in affordable housing finance, development and technical assistance on Cape Cod for 20 years. She provides technical assistance to municipalities, housing authorities, and non-profit developers regarding affordable housing development and policy. Her specialty is assisting communities and local housing authorities to dispose of their surplus land for the creation of affordable housing. Laura is active in local town government and non-profit boards.