Lifestyle and Culture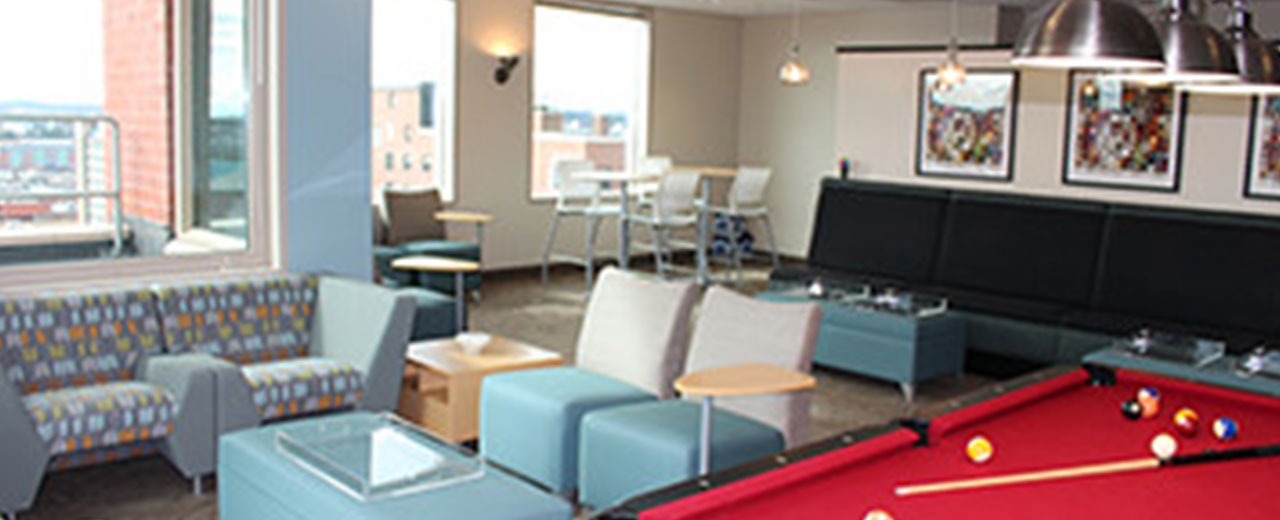 The Sidebar
The Sidebar is McLane Middleton's casual break and work space. It's a fun place for colleagues to gather and is designed to foster a collaborative work environment.
Legal Professional Lunches
A couple of times each month, lunches are held for all of the firm's legal professionals. The topics presented vary from team building to leadership development. During some lunches, a colleague will share pictures and stories from a recent vacation.
Firm Annual Holiday Party
Our team gathers together at the beginning of every December for an evening of dinner and socializing in celebration of the holiday season.
Children's Holiday Party
Every December, we hold a holiday party for the children of the firm. With visits from favorite cartoon characters, arts and crafts, local musicians, and food, the firm is transformed into a kid's paradise.
Attorney Retreat
The Attorney Retreat is a time to reflect on McLane Middleton's strategic and financial growth, and to generally get to know one another better. For two days, all attorneys travel to a resort, where our team learns about the firm, participates in teambuilding activities, and partakes in a celebratory dinner.
Department Gatherings
Department gatherings are team building initiatives designed to give attorneys, paralegals and legal administrative assistants an opportunity to socialize at fun events such as whale watches, lake cruises, and backyard BBQ's.
Firmwide Outings
Bowling:
This outing is a colleague favorite. McLane Middleton takes over a bowling alley for a night of "non-competitive" fun.
McLane Middleton Softball Team:
The McLane Middleton softball team assembles every spring and competes against local law firms and businesses throughout the summer.  The team also faces off for an annual "Directors vs. Associates" game, but despite the name, all colleagues are included in the game.