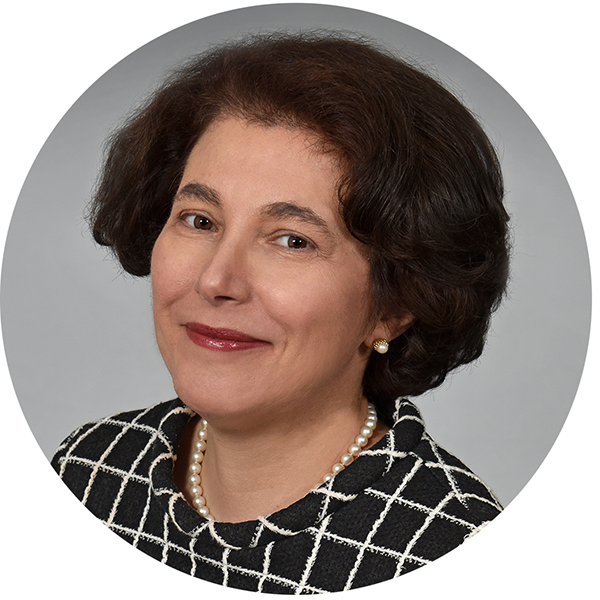 Cristina Coletta Blau
Of Counsel, Trusts and Estates Department
300 TradeCenter
Suite 7000
Woburn, MA 01801
Cristina Coletta Blau is Of Counsel with the Trusts and Estates Department at McLane Middleton.  Cristina's practice is focused on the creation and analysis of complex custom-drafted estate plans for high net-worth individuals and families.
Prior to joining the firm, Cristina practiced with Seegal Lipshutz Lo & Martin in Wellesley, Massachusetts, and with Rackemann, Sawyer & Brewster (now Verrill), and Casner & Edwards in Boston.
Cristina is a Trustee of The Concord Free Public Library Corporation where she is a member of the Endowment Committee and chairs The Charles Williams Scholarship Committee.  She is a Corporator of Emerson Hospital in Concord and serves on the Planned Giving Committee.  Cristina is a longtime member of the Harvard Alumni Association Board of Directors and is the editor and creator of "Happy Days," an anthology of Reflections about Harvard Commencement written by members of the Harvard community, published by Harvard University in December of 2021.
Cristina is a Magna Cum Laude graduate of Harvard College where she majored in European History and was elected to Phi Beta Kappa.  She received her JD from Georgetown University, and an LLM in Taxation from Boston University.  Cristina is a member of the Massachusetts Bar Association where she serves as Secretary of the Tax Council.
The Concord Free Public Library Corporation, Trustee, member of the Endowment Committee, and chairs The Charles Williams Scholarship Committee
Emerson Hospital, Concord, Massachusetts, Corporator and serves on the Planning Giving Committee
Harvard Alumni Association, Board of Directors