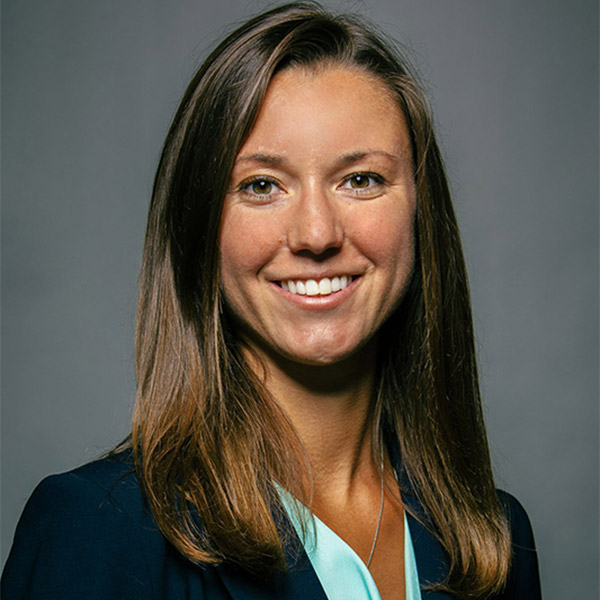 Rebecca S. Walkley
Associate, Administrative Law Department
11 South Main Street
Suite 500
Concord, NH 03301
Rebecca is an associate in the Administrative Law Department where she advises clients in   State, federal and municipal, environmental and energy regulatory and litigation cases.  Rebecca has been counsel in several large energy facility projects before the New Hampshire Site Evaluation Committee including a nine-turbine wind farm and several utility-scale electric transmission projects.  Rebecca handles permitting and enforcement cases before the Department of Environmental Services and the USEPA involving the Clean Water Act, Clean Air Act, the New Hampshire Shoreland Protection Act and wetlands regulations as well as site remediation and monitoring under Superfund and analogous State waste regulatory programs.  In addition to her focus on environmental matters, Rebecca has also assisted clients before other State administrative agencies and board including the New Hampshire Commission for Human Rights, New Hampshire Department of Insurance, and the New Hampshire Retirement System.
Rebecca received her J.D. from Quinnipiac University School of Law, magna cum laude (2014) and her B.A. in Environmental Policy and English from the College of William and Mary, summa cum laude (2011).
Environmental Law
Energy Facility Siting
Environmental Litigation
Clean Water Act
Wetlands, Shoreland, and Stormwater Regulation
Administrative Law
New Hampshire Supreme Court
U.S. District Court for the District of New Hampshire
Member, New England Women in Energy and the Environment (NEWIEE)
Member, New Hampshire Women's Bar Association
Member, New Hampshire Bar Association
Member, Environmental and Natural Resources Section of the New Hampshire Bar Association
Successfully represented a developer through all of the permitting before the New Hampshire Site Evaluation Committee and subsequently through an appeal before the New Hampshire Supreme Court to obtain the necessary permits to construct a 28.8 megawatt wind facility in Antrim, New Hampshire;
Successful represented major energy companies in the permitting process before the New Hampshire Site Evaluation Committee to obtain the necessary permits to construct electric transmission lines in the State;
Represented several marinas in State and federal stormwater permitting and enforcement cases;
Represented several gravel and mining operations in State and federal stormwater permitting, compliance and enforcement cases;
Successfully assisted clients in permitting, enforcement and regulatory compliance for  boat docks and docking facilities.