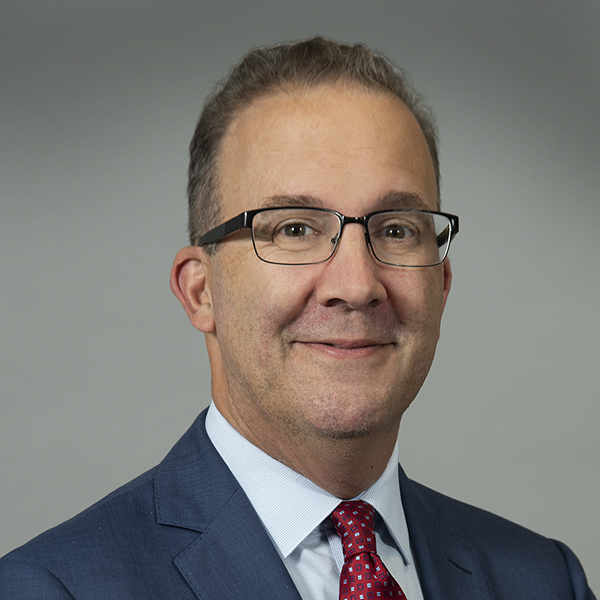 John D. Colucci
Director, Corporate Department and Managing Director Woburn Office
300 TradeCenter
Suite 7000
Woburn, MA 01801
John has a dual background as both an attorney and CPA. This unique skill set gives him a differentiating perspective and depth of understanding of the legal issues necessary for protecting a growing business, as well as the financial drivers of operating and sustaining a successful company. John's ability to communicate complex legal and business issues clearly, concisely and simply is a hallmark of his work, as is his easy manner, yet no-nonsense style in effectively managing business and legal matters for his clients.
John's clients range from start-up companies to large multi-owner private corporations. John has extensive experience in all areas of commercial transactions and business operations, and practices in the areas of mergers & acquisitions, business law, and business succession planning.
John received his J.D. from Suffolk University Law School, cum laude, (1992), B.S. in Accountancy and A.S. Management from Bentley College, magna cum laude, (1985). Previous to McLane, John was the Founding Partner of Colucci Norman LLP (2008-2010), Partner, Metaxas, Norman & Pidgeon, LLP (2000-2008), Shareholder, Colucci & Associates, PC (1998-2000), Partner, Gormley & Colucci, PC (1992-1998) and Accountant, PricewaterhouseCoopers (1985-1988).
Corporate Business Law
Healthcare Law
Professional Services
Small Business Law
Commonwealth of Massachusetts, 1992
United States District Court, District of Massachusetts, 1993
United States Court of Appeals for the First Circuit, 1993
United States Tax Court, 2001
Member, Board of Advisors Harborlight Homes
Secretary, North Shore Chamber of Commerce
Board Chair, Essex County Community Foundation
Chair, Peabody Essex Museum Corporate Committee
Chair, Massachusetts Society of CPAs
Member, XPX
Member, AICPA
Past Chair, Montserrat College of Art Board of Trustees
Past President, Greater Beverly YMCA
Past Chairman, Board of Directors, North Shore United Way
Past President, Beverly Chamber of Commerce
Past President, Kiwanis Club of Beverly
Past President, North Shore Technology Council
John is also a leader and active participant in the following business associations:
Director, North Shore Chamber of Commerce (2013 – present)
Member, Massachusetts Bar Association
North Shore Chamber's Distinguished Leader Award, 2022
Massachusetts Lawyers Weekly's Go To Business Lawyers, 2022
Boston Magazine's Top Lawyers (Corporate Law), 2021-present
Distinguished Citizen Award, Yankee Clipper Council, Boy Scouts of America, 2011
Chaired Panel – Deconstructing & Negotiating Buy-Sell Agreements (October 12, 2023), MCLE New England
Handling the Sale of a Business (October 6, 2021), MCLE New England
How to Work Effectively with the Accountant (June 24, 2021), MCLE New England
Bringing Employees Back to the Workplace (May 12, 2020), North Shore Chamber of Commerce and OneDigital
Accounting and Finance for Lawyers (June 19, 2018), MCLE New England
Exit Strategies for a Medical Practice (June 12, 2018), McLane Middleton
Employment Interviews, Background Checks and Drug Screening (September 22, 2016), North Shore Chamber of Commerce