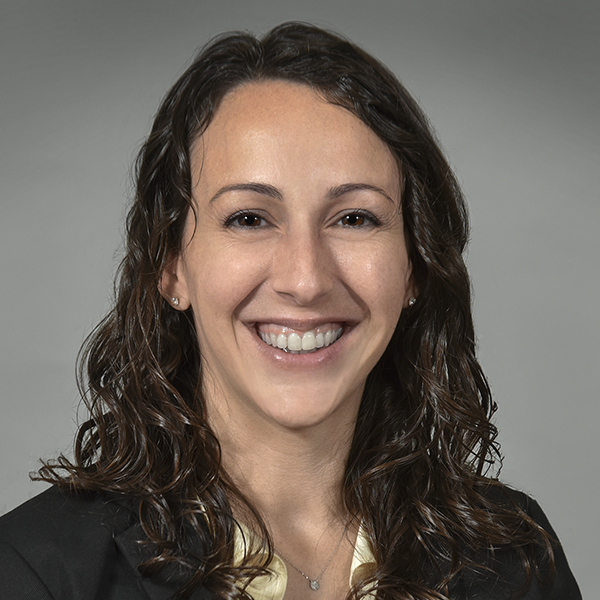 Whitney A. Gagnon
Associate, Trusts & Estates Department
100 Arboretum Drive
Suite 140
Newington, NH 03801
Whitney focuses her practice in the areas of estate planning, trust administration, and elder law.  As an associate in the firm's Trusts and Estates Department, Whitney advises individuals and families and assists in establishing comprehensive estate plans. Whitney's estate planning practice ranges from preparing foundation estate plans for young families to designing and implementing complex plans that incorporate sophisticated estate, gift, income, and generation skipping transfer tax strategies.
Whitney educates clients about the New Hampshire and Massachusetts Medicaid laws and prepares plans to achieve clients' estate planning and long-term care planning objectives.  Whitney also practices in the area of special needs law where she works with individuals with special needs and their families to develop plans to provide for the individual's supplemental needs and enhance the individual's quality of life.
Whitney also represents clients in probate court matters including estate settlement, trust administration, and guardianship and conservatorship proceedings.  Whitney counsels fiduciaries and beneficiaries in connection with the administration of estates and trusts.
Whitney received a dual Bachelor of Art in Political Science and Justice Studies, cum laude, from the University of New Hampshire and her Juris Doctor, cum laude, from New England Law | Boston.
Elder Law
Estate Planning
Trusts and Estates Administration
Tax Planning
New Hampshire
Massachusetts
Hospice Help Foundation, Board of Directors (2019-2020)
Leadership Seacoast, Class of 2019
New Hampshire Estate Planning Council
Boston Estate Planning Council
Women's Bar Association
National Academy of Elder Law Attorneys (NAELA)
Professionalism and Ethics Committee of NAELA
Massachusetts Chapter of NAELA
New Hampshire Chapter of NAELA
Panelist, "Guide to Wills and Estate Planning," NH Magazine, March 16, 2021
Contributor, "Ask the Experts: Wills and Estate Planning," NH Magazine, March 2021
Author, "Massachusetts Passes Emergency Law Authorizing Remote Notarization and Witnessing," April 30, 2020
Author, "Protecting Our Elder Law Community During the COVID-19 Emergency," March 30, 2020
Author, "Know the Law: Medicaid Planning: Is My Home Protected?," Union Leader, September 15, 2019
Author, "Medicaid Planning: Is Your Home Protected," Portsmouth Herald, September 1, 2019
Contributor, "Ask the Experts: Guide to Wills and Estate Planning," NH Magazine, February 20, 2019
Author, "Wills: New Hampshire," Thomson Reuters' Practical Law, November 19, 2018
Co-author, NAELA Aspirational Standards, Second Edition, April 24, 2017 –  https://www.naela.org/AspirationalStandards
Co-author, Exploring the Future, NAELA Journal, 2012
Co-author, Massachusetts Elder Law, 2nd ed., 6th release, LexisNexis, 2013
Practical Answers to Ethical Questions Arising in Elder Abuse Cases," American Bar Association, National Aging and Law Conference (2018)
Durable Powers of Attorney, Health Care Proxies, and MOLST," Massachusetts Assisted Living Association (2018)
BAE Systems – Legal Information Series – Elder Law (2017)
Co-presenter, "NAELA's Continuing Evolution to a Changing Environment: Redefining the Practice of Elder Law", April 29, 2017, NAELA annual conference
"The Facts About Medicaid (MassHealth) Planning and Eligibility" Hospice and Palliative Care Federation Annual Conference (2015)
"How Pre-Planning Can Save Your Independence" Council on Aging (2015)