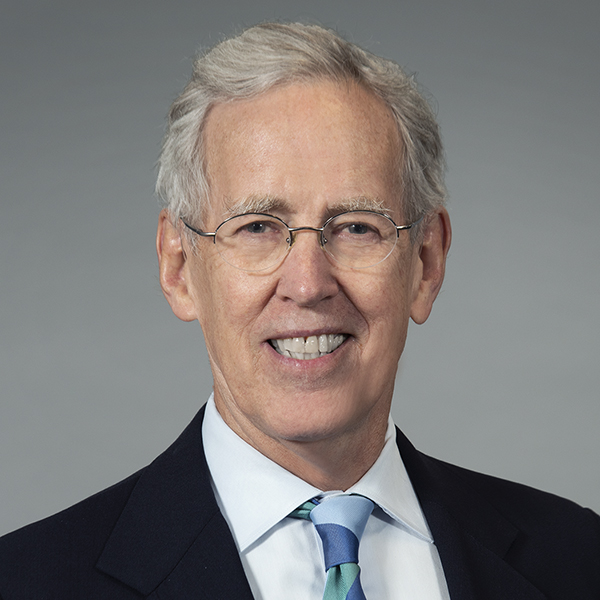 Wilbur A. Glahn, III
Director, Litigation Department
900 Elm Street
10th Floor
Manchester, NH 03101
Bill Glahn has practiced at the firm for more than 40 years. He is a Fellow of the American College of Trial Lawyers and in his more than 50 years of litigation experience has tried nearly all aspects of commercial, business, and administrative litigation in the state and federal courts.  He is an experienced appellate lawyer and has argued dozens of cases in the New Hampshire Supreme Court as well as several cases in the United States Court of Appeals for the First Circuit and in the Supreme Judicial Court of Massachusetts.  In recent years Bill's practice has focused on corporate and administrative litigation, including environmental issues, contract disputes, corporate governance, shareholder disputes, and tax litigation.  He was previously the head of the Civil Division of the Office of the New Hampshire Attorney General and has extensive experience in constitutional litigation.   He has consistently been ranked as one of the top five commercial trial lawyers in New Hampshire by Chambers USA.
Bill received his J.D. from the University of Chicago School of Law (1972) and his B.A., with honors, from Trinity College (1969), where he was a member of Phi Beta Kappa.
Business and Commercial Litigation
Appellate
Administrative Law
Bill has been recognized as one of the leading business trial and appellate lawyers in New Hampshire, representing both plaintiffs and defendants.  Representative work includes:
Representing Granite Shore Power, LLC and GSP Merrimack LLC in a suit alleging violations of the Clean Water Act.  Case pending in the United States District Court for the District of New Hampshire.
Represented Eversource Energy LLC in an appeal to the New Hampshire Supreme Court from a decision of the New Hampshire Site Evaluation Committee concerning approval of the Seacoast Reliability Project power line.
Represented Eversource Energy LLC in a suit challenging the issuance of an Army Corps of Engineers permit to construct the Seacoast Reliability Project.  Conservation Law Foundation v. Army Corps of Engineers and Eversource Energy LLC, United States District Court for the District of New Hampshire, 2019.
Represented Northern Pass Transmission LLC and Public Service Company of New Hampshire d/b/a Eversource Energy LLC before the New Hampshire Supreme Court in an appeal from a decision of the Site Evaluation Committee involving the construction of a 192-mile power line.  Appeal of Northern Pass Transmission, LLC, 172 N.H. 385, 214 A.3rd 590 (2019)
Represented Antrim Wind Energy, LLC in an appeal challenging the grant of a Certificate of Site and Facility by the New Hampshire Site Evaluation Committee permitting the construction of a wind project, Appeal of Mary Allen et. al, 170 N.H. 754 (2018).
Represented Eversource Energy d/b/a Public Service Company of New Hampshire in an appeal from an order of the Public Utilities Commission denying the application of PSNH to enter into a contract to purchase gas pipeline capacity from Algonquin.  Also argued on behalf of Algonquin.  Petition for Approval of Gas Infrastructure Project With Algonquin Gas Transmission, LLC, 170 N.H. 763 (May, 2018).
Represented New Hampshire Motor Speedway, Inc. (a NASCAR Speedway) in a contractual dispute regarding covenants in a purchase and sale agreement.
Represented a major pharmaceutical company in an investigation by the New Hampshire Attorney General and argued on behalf of several companies in the New Hampshire Supreme Court, State of New Hampshire v. Actavis Pharma, 170 N.H. 211, 167 A. 3d 1277 (2017); cert. denied sub nom. Endo Pharmaceuticals v. State of New Hampshire, 138 S.Ct.1261 (2018).
Petition of Reddam 170 N.H. 590 (2018) Appeal concerning whether the New Hampshire Banking Department had jurisdiction over a corporate officer based on his "control person" status.
Represented financial advisory firm in a contract dispute, obtained reversal of an arbitration award and sustained the court's reversal in an appeal involving federal preemption claims.  Finn v. Ballentine, 169 N.H. 128 (2016).
Obtained dismissal of a suit against Eversource Energy by a Competitive Energy Supplier.
Represented Eversource Energy before the Public Utilities Commission in a proceeding relating to the prudent costs of $400 million in pollution control improvements to a power plant.
Represented a Canadian mining company in a wrongful discharge suit and a related securities suit filed in both the United States and Canada.
Successfully argued for the decertification of one of the largest class actions certified in New Hampshire.  Lawrence v. Philip Morris USA, Inc., 164 N.H. 93 (2012).
Successfully challenged the constitutionality of a Massachusetts statute retroactively reversing default rules in testamentary instruments.  Anderson v. BNY Mellon, 463 Mass. 299 (2012).
Representation of Public Service of New Hampshire in two separate NH Supreme Court appeals relating to a multi-million dollar construction project.  Appeal of Campaign for Ratepayers Rights, 162 N.H. 245 (2011); Appeal of Stonyfield Farms, 159 N.H. 227 (2009).
Representation of several closely held companies in shareholder breach of fiduciary duties and dissenters' rights actions.
Representation of limited partnership and partners in a tax dispute involving the New Hampshire Interest & Dividends Tax, N.H.  Resident Limited Partners of The Lyme Timber Company v. Dept. Rev. Ad., 162 N.H. 98 (2011).
Representation of Nike, Inc. and its subsidiary, Bauer Nike Hockey, Inc., in significant employment and contractual litigation in the New Hampshire Superior Court.  This lawsuit involved substantial litigation over electronic discovery.
Representation of David E. Kelley Productions and CBS Television in federal court litigation concerning a suit for copyright infringement and to enjoin broadcast of a television series.
Representation of Bauer Nike Hockey in a trade secret case, obtaining a decision enjoining a former employee from working for a competitor based on the doctrine of "inevitable disclosure."
Representation of a United States subsidiary of a Canadian entertainment group in Federal Court on claims of invasion of privacy and defamation relating to statements published in Sports Illustrated magazine.
Successful representation through trial and several appeals to the New Hampshire Supreme Court a class of nearly 20,000 taxpayers challenging the constitutionality of the New Hampshire Interest and Dividends tax, resulting in a several million dollar refund.  Smith v. Department of Revenue Administration, 141 N.H. 681 (1997) and 148 N.H. 536 (2002).
Successful representation of a start-up high-tech company and its officers in connection with claims of breach of fiduciary duty by its founder and principal shareholder.
New Hampshire, 1976
Massachusetts, 1972
U.S. District Court for the District of New Hampshire, 1976
U.S. District Court for the District of Massachusetts, 1972
U.S. Court of Appeals for the First Circuit, 1977
Supreme Court of the United States, 1978
Board of Directors of CASA of New Hampshire
City of Concord School Board 1983-1988 and 2005-2013
Board of Trustees of The Derryfield School (1989-2001 and Chair 1992-1995)
Board of Trustees of New Hampshire Public Radio
Manchester Board of Child & Family Services
New Hampshire Humanities, Board Member and Chair 2015-2021
Capitol Regional Advisory Board of the New Hampshire Charitable Foundation
Board of Directors of Girls' Inc. of New Hampshire
Federal Court Advisory Committee, United States District Court for the District of New Hampshire, 2001-2010
Local Rules Advisory Committee, United States District Court for the District of New Hampshire, 1995- 2019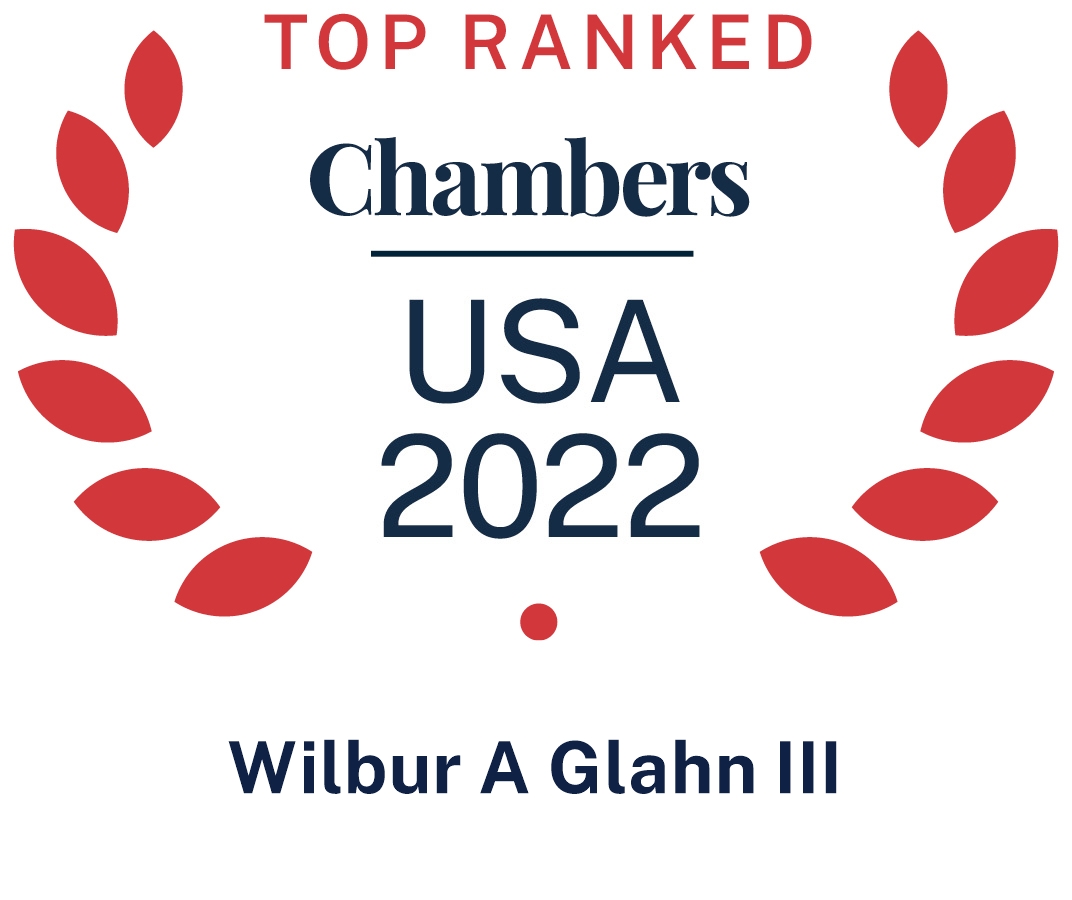 Ranked in Band 1 for Litigation (2009 - present)

2006-present and Lawyer of the Year (Appellate Law - 2012, 2016, 2018 and 2020). Lawyer of the Year (Bet-the-Company Litigation) 2014
New England Super Lawyers (Top 100 Lawyers in New England)
New Hampshire Bar Association Award for Outstanding Professionalism
American College of Trial Lawyers inducted 2007
Chair, Federal Civil Procedure Committee (2012 - 2013) New Hampshire State Chair (2014-2016)
Business NH Magazine's New Hampshire's Leading Trial Lawyer

Speaker on the Federal Rules of Civil Procedure at the Spring 2016 National Meeting of the American College of Trial Lawyers.
"Leadership and Succession Planning" (September 2010).
"The Changing Nature of Corporate Fiduciary Duties," New Hampshire Business Review (December 2005).
"The Cutting Edge of Trade Secrets-How Far Should The Law Go To Prevent Misappropriation By Memory and Inevitable Disclosure?" with Cameron Shilling, New Hampshire Trial Lawyers Magazine (2003)