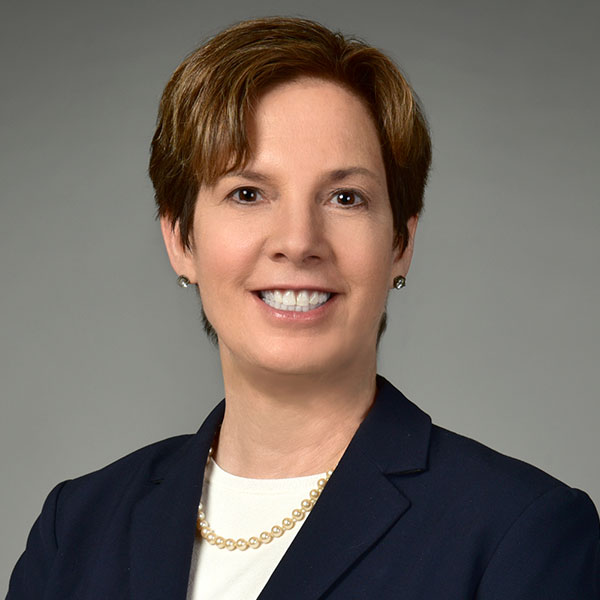 Margaret "Peg" O'Brien
Director, Litigation Department and Vice-Chair of the Employment Law Group
margaret.obrien@mclane.com
900 Elm Street
10th Floor
Manchester, NH 03101
Peg O'Brien assists employers with legal compliance and risk management in all phases of the employment relationship, as well as defense of employers in matters pending before government agencies and courts.  On a regular basis, Peg assists company executives, human resources professionals and supervisors with routine employment law concerns including:
Employee handbooks and related employee policies;
Hiring (offer letters and employment agreements);
Non-compete, Non-solicitation and Nondisclosure Agreements;
Independent Contractor Agreements;
Wage and hour compliance, including employee classifications such as exempt vs. nonexempt;
Guidance with employee leaves of absence;
Management of employee performance and expectation setting, including drafting performance improvement plans;
Disciplinary action including review and discussion of any litigation risks, and drafting documentation of warnings and termination letters;
Drafting severance agreements; and
Management of employee workplace complaints, including investigations and interpersonal conflict between employees.
Peg provides on-site and virtual training for employees and supervisors on harassment prevention and documentation and discipline best practices, and other employment law matters.
In addition, Peg conducts workplace investigations as an internal or outside independent investigator, and recently completed the Massachusetts Commission Against Discrimination's Certified Course on Conducting Discrimination Complaint Investigations.  Peg frequently presents at seminars on employment law issues before human resources and trade groups.  She has practiced law for more than 25 years and has handled litigation in federal and state courts throughout New Hampshire.  She has extensive jury trial experience as well as extensive experience appearing before government agencies.  Prior to entering private practice, Peg began her legal career as an attorney with the New Hampshire Public Defender Program.
Peg received her JD from The George Washington University Law School and her BA in Computer Science from Colgate University.
New Hampshire
Massachusetts
Granite YMCA, Board of Trustees, Member and Past Chair (2010-2022)
New Hampshire Public Defender Program, Board of Directors, Member (2014-present)
CASA of NH, Board of Trustees, Member (1995-2000)
Bedford Education Foundation, Board of Trustees, Member (2003 – 2006)
Manchester Historic Association, Board of Trustees, Member (2002 – 2005)
ProVisors, Member
Best Lawyers in America (Employment Law – Management), 2019 – present
Futurecast 2022: Employment Law (conference, Business NH Magazine, 1/26/2022)
Employment Law Essentials: The Top Ten Critical Employment Laws You Need to Know (webinar, NH Center for Nonprofits, 1/12/2022)
Understanding Vaccine Mandates: OSHA ETS and Company-Imposed Mandates (webinar, NH Automobile Dealers Association, 12/2/2021)
OSHA's Emergency Temporary Standard on COVID Vaccinations (webinar, McLane Middleton, 11/10/2021)
COVID-19 Requirements for Employers (webinar, NH Motor Transport Association, 10/6/2021)
What Pressing Issues Are HR Managers Asking About Right Now? (webinar, KMA Human Resources, 6/15/2021)
Vaccines in the Workplace (webinar, NH Motor Transport Association, 5/6/2021)