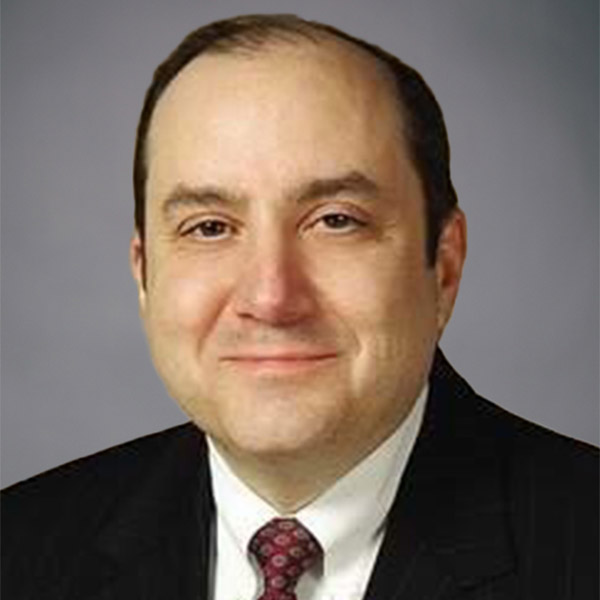 Andrew P. Botti
Director, Litigation Department
300 TradeCenter
Suite 7000
Woburn, MA 01801
Andrew represents corporations, smaller businesses, and family owned and operated enterprises in complex business and employment-related issues. He advises management and business owners/operators on business disputes, shareholder issues, employee discrimination claims, and commercial litigation matters.  He has tried numerous cases to verdict in both state and federal court, and has appeared before various administrative and legislative agencies such as the Massachusetts Commission Against Discrimination. Andrew has testified before the Joint Committee on Labor and Workforce Development of the Massachusetts legislature regarding the efficacy of "An Act Relative to Non-competition Agreements," and has been actively involved in the debate over recent efforts to eliminate non-competes in their entirety.
Andrew was appointed to the Massachusetts Economic Development Planning Council by Governor Charlie Baker.  The Council's mission was to develop a written comprehensive economic development policy for Massachusetts, and construct a strategic plan for its implementation.  The plan was eventually signed into law by the Governor.
In December 2014, Andrew was appointed by Governor-Elect Charlie Baker to the Baker-Polito Transition Team Subcommittee on Jobs and the Economy.  In this capacity, Andrew helped prepare findings and recommendations for the new administration.
Andrew is currently a member of the Board of Directors of AIM, the Associated Industries of Massachusetts. Founded in 1915, AIM is the oldest and largest statewide association working to serve and foster the business interests of Massachusetts employers.  He formerly served as Chairman of the Board of SBANE, the Smaller Business Association of New England, from 2009 – 2011. SBANE (now known as the New England Business Association) was founded in 1938 to promote and foster the interests of smaller businesses throughout the 6 state region.
Andrew received his J.D. from Northeastern University School of Law (1991) and B.A. from Columbia University (1983).  He was previously a litigation partner at Donovan Hatem LLP, and a Senior Associate at Burns & Levinson,LLP.
Business Litigation
Labor & Employment Law
Non-Competition Law/Employee Duty of Loyalty
Trade Dress/Copyright/Trademark Law
Trade Secrets
Massachusetts
Supreme Judicial Court of Massachusetts (1991)
United States District Court for the District of Massachusetts
First and Eighth Circuit Court of Appeals.
Associated Industries of Massachusetts/Board of Directors (May 2014 – present)
Associated Industries of Massachusetts/Human Resources Committee (January 2012 – present)
SBANE – Chairman of the Board (2009-2011)
SBANE – Executive Committee (2008-2009)
SBANE – Co-Chair/Human Resources Committee (2007-2009)
National Association of Corporate Directors
Federal Bar Association
Boston Bar Association, Business and Commercial Litigation Steering Committee
Andrew was appointed to the Massachusetts Economic Development Planning Council by Governor Charlie Baker.
Merrimack Valley Chamber of Commerce
Columbia Club of New England
Knights of Columbus
Andrew serves on the Board of the Lazarus House in Lawrence, Massachusetts and was on the Parish Council at St. Augustine's Church in Andover, Massachusetts.
Andrew served on the Baker-Polito Transition Team Subcommittee on Jobs and the Economy.
Andrew is a regular participant in Massachusetts Continuing Legal Education and the Boston Bar Association Symposia.
MCAD Disability Regulations Committee, member of MCAD authorized committee charged with drafting regulations relative to disability discrimination (2010).
Co-Chair, 10th and 11th Annual New England Business Litigation Conference, Massachusetts Continuing Legal Education, January 2011 and 2012.
Panelist, "Employee Non-Compete Agreements and Job Creation: The Status of Law Reform a Year Later," Boston Bar Association – July 2010, July 2011, and 2015.
Representative Business / Employment Litigation Matters/Actions:
Obtained several injunctions in employee duty of loyalty cases against corporate officers who left employer to start competing ventures utilizing proprietary business information
Obtain numerous injunctions to enforce non-compete clauses in employment agreements not honored by departed employees working for competitors
Procured $4 million settlement for minority shareholder in freeze-out action against majority shareholders based upon excessive compensation and aggressive accounting schemes
Won temporary restraining order in Federal Court prohibiting officers of investment fund from moving over $24 million of client's money off shore
By appointment of the United States Trustee, served as Chairman of the Unsecured Creditors Committee in $900 million Chapter 11 bankruptcy proceeding of Modern Continental Construction
Coordinated defense of major breach of warranty claim for $500 million against international manufacturer of sophisticated fire detection devices in action stemming from Malden Mills fire, the fourth largest industrial fire in U.S. history
Business disputes involving ownership of intellectual property, trade secrets and confidential business information
Contract disputes involving specific performance, breach and interpretive analysis
Copyright, trademark and trade dress matters
Non-competition/non-solicitation agreements and employee duty of loyalty
Defense of employment related claims for wrongful discharge, discrimination and alleged Wage Act violations
Shareholder disputes in closely held businesses
Mr. Botti has the following published cases relating to his practice in the areas of business and employment litigation:
Sourcing Unlimited, Inc. d/b/a Jumpsource v. Electroteks, LLC et. al., 2021 WL 2875713 (D. Mass. 2021) (complex Civil RICO claims and intellectual property)
Susan Randall v. A.D. Makepeace Company (Massachusetts Commission Against Discrimination, 2018)
Selfridge v. Jama, et. al., F. Supp. 3d, 2016 WL (D. Mass.) (labor and employment/contract, 2016)
​Perficient v. Priore, 2016 WL (D. Mass.) (non-compete agreement)
Robert Laing v. J.C. Cannistraro (MCAD Handicap Discrimination, 2015)
Clearly v. American Capital, Ltd., 2014 WL 793984 (D. Mass) (W.A.R.N. Act litigation)
Leder v. Superintendent of Schools of Concord, 465 Mass. 305 (2013) (amicus brief concerning private right of action under State ethics law governing conduct of municipal officials)
Callagy v. Town of Aquinnah, 880 F.Supp. 2d 244, (D. Mass. 2012) (Constitutional equal protection challenge regarding land use)
Cook, et al. v. ACS State & Local Solutions, Inc., 663 F.3d 989 (8th Cir. 2011) (class action re data privacy)
M/K Systems, Inc., v. Glesmann, et. al., 79 Mass. App. Ct. 1101 (2011) (theft of trade secrets)
Cook, et. al. v. ACS State & Local Solutions, Inc., 756 F. Supp. 2d 1104 (W.D. Mo.2011) (class action re data privacy)
Wiles, et. al. v. Worldwide Information, Inc., 809 F. Supp. 2d 1059 (W.D. Mo.) (federal privacy law class action)
Wiles, et al., v. LocatePlus Holdings Corp., 2010 WL 3023909 (W.D. Mo, 2010)
Gil v. Vortex, LLC, 697 F.Supp.2d 234 (D. Mass. 2010) (D. Mass.) (handicap discrimination)
Corapi v. C & C Realty Development (2009) WL 3430297) (Mass. App. Div. 2009) (broker's commission)
Patrice Emberly v. Ronald H. Surabian, as Executor of the Estate of Edna A. Beaver, Essex Superior Court C.A. No. 2008-01370-A (breach of contract/quantum meruit claim for value of services rendered, 2008)
Biffer v. Capital One Services, 2006 U.S. Dist. Lexis 8074 (D. Conn.) (identity theft)
In re Gitto Corp., 321 B.R. 367 (Bankr. D. Mass. 2005)
Kuhn v. Capital One Financial Corporation, Inc., 2004 Mass Super Lexis 514 (consumer class action)
Christopher C. Clark v. The Stipe Law Firm LLP, 320 F. Supp. 2d 1207 (W.D. Okla. 2004) (Civil RICO)
Corporate Teledata, Inc., v. Thomas J. Sullivan, et al., 15 Mass. L. Rptr. No. 32, 765 (2003) (denial of relief pursuant to Mass. R. Civ. P. 60(b))
Corporate Teledata, Inc., v. Thomas J. Sullivan, et al., 15 Mass. L. Rptr. No. 20, 457 (2003) (dismissal as discovery sanction)
In re: Malden Mills Industries, Inc., et. al. v. E.I. Du Pont de Nemours & Co., et. al., 277 B.R. 449 (Bkrtcy D. Mass. 2002) (catastrophic property damage litigation)
In re: Malden Mills Industries, 275 B.R. 670 (Bkrtcy D. Mass 2002)
Big Top USA, Inc. v. The Whittern Group et. al., 998 F. Supp. 30 (D; Mass 1998) (trade dress infringement)
Big Top USA, Inc. v. The Whittern Group et. al., 183 FRD 331 (D. Mass. 1998) (discovery sanctions)
Price v. BIC Corporation, 142 NH 386 (1997) (products liability)
New Balance Athletic Shoe, Inc. v. Boston Edison Company, 29 UCC Rep. Serv. 2d 397 (1996) (property damage)
Vasapolli, et. al. v. Rostoff, et. al., 39 F. 3d 27 (1stCir. 1994) (FDIC litigation)
United States of America v. Instruments, S.A., Inc., 807 F. Supp. 811 (D.C. Cir. 1992) (constitutional challenge to federal procurement act)
Crowley v. Communications for Hospitals, 30 Mass.App.Ct. 751 (1991) (minority shareholder relief) (Attorney Botti worked on this matter after remand to Superior Court)
Additional Media:
Employee Duty of Loyalty
Click the image below to read Andrew's 2015 precis on Employee Duty of Loyalty:
The "911" Business Emergency: How Best to Proceed When "It Hits the Fan"
A Fight Over the Trade Dress Can Be a Mess, But a Necessary One to Protect Your Brand
Minority Shareholders in Massachusetts May Walk Softly, But They Carry A Big Stick – Legally Speaking That Is
That's Not Fair! Equitable Principles and Remedies That Can Help Your Business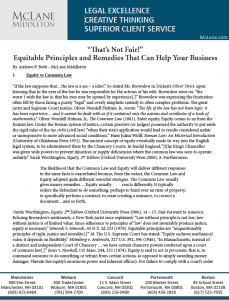 MassBusinessCompetitionLaw.com
Massachusetts Business Competition Law is a resource center for business professionals in the Commonwealth of Massachusetts.
The site provides the most relevant and pertinent legal developments which may affect your business in the area of unfair competition – both in the context of competing enterprises and employee duty of loyalty obligations.  Updates include legislative developments as well as the latest court rulings, and how best to anticipate and protect against unfair business practices.